The MistMAXX 360 Hurricane is a powerful, yet portable, disinfectant sprayer used to help you fight the spread of infections, including COVID-19. The sprayer uses a dry-acting mist that enables whole-room disinfecting quickly and easily. The fast-drying capability of the mist prevents the need to wipe or rinse surfaces.
The Hurricane is completely cordless and compact, making it easy to use in any tight space. And with a 5-gallon tank size, you can cover even the largest of spaces such as hospital wards and warehouses. No matter your application, the Hurricane disinfectant sprayer machine is the perfect solution.
Easy Disinfecting
The Hurricane portable disinfectant dry mist sprayer makes whole-room disinfecting easier. The dry-acting mist reaches every nook and cranny of your space, with a spray distance of up to 20 feet.
Cordless
The Hurricane is self-contained and requires no external air or power supply. This enables you to disinfect any size space quickly and with ease—no cumbersome power cords getting in the way.
Lightweight
The robust oil-less air compressor makes the Hurricane lightweight yet heavy-duty. You can spray continuously without straining.
No Wipe
The tiny droplets within the dry-acting disinfectant mist dry quickly, no wipe or rinse required.
Efficient
Bottle sprayers and wipes can't possibly reach every area in need of disinfecting. To truly protect those who come in contact with your space, you must disinfectant every inch. The disinfectant used in the Hurricane helps you do just that.
Warranty
We stand behind the quality of our disinfectant sprayers. The Hurricane disinfectant sprayer machine comes with a one-year limited warranty on all parts.
Technical Specifications
Model #: LBMM—0512-01 "Hurricane"
Includes: Sprayer, handle, spray gun, battery, owner's manual, battery charger and maintainer
Dimensions With Handle: 12 5/8" x 20 ¾" x 38 ½"
Dimensions Without Handle: 12 5/8" x 20 ¾" x 25 5/8"
Air Compressor: High performance, lightweight, oil-less
Power: Cordless 12 VDC
Grounding: Not required
Droplet Size: 25 or 50 microns
Spray Distance: Up to 20 feet
Tank Capacity: 5 gallons
Coverage: 60,000 square feet
Patented: Pending
Chemicals: Any non-flammable liquid
Battery: Lithium: Ion Smart Battery, 14.6 V., 200A., 24.8 Ah
Battery Included: 1
Battery Life: 2,000-4,000 cycles
Charger: Brilliant Battery Charger / Maintainer
Shipping: FedEx/UPS
Warranty: One-year limited on all parts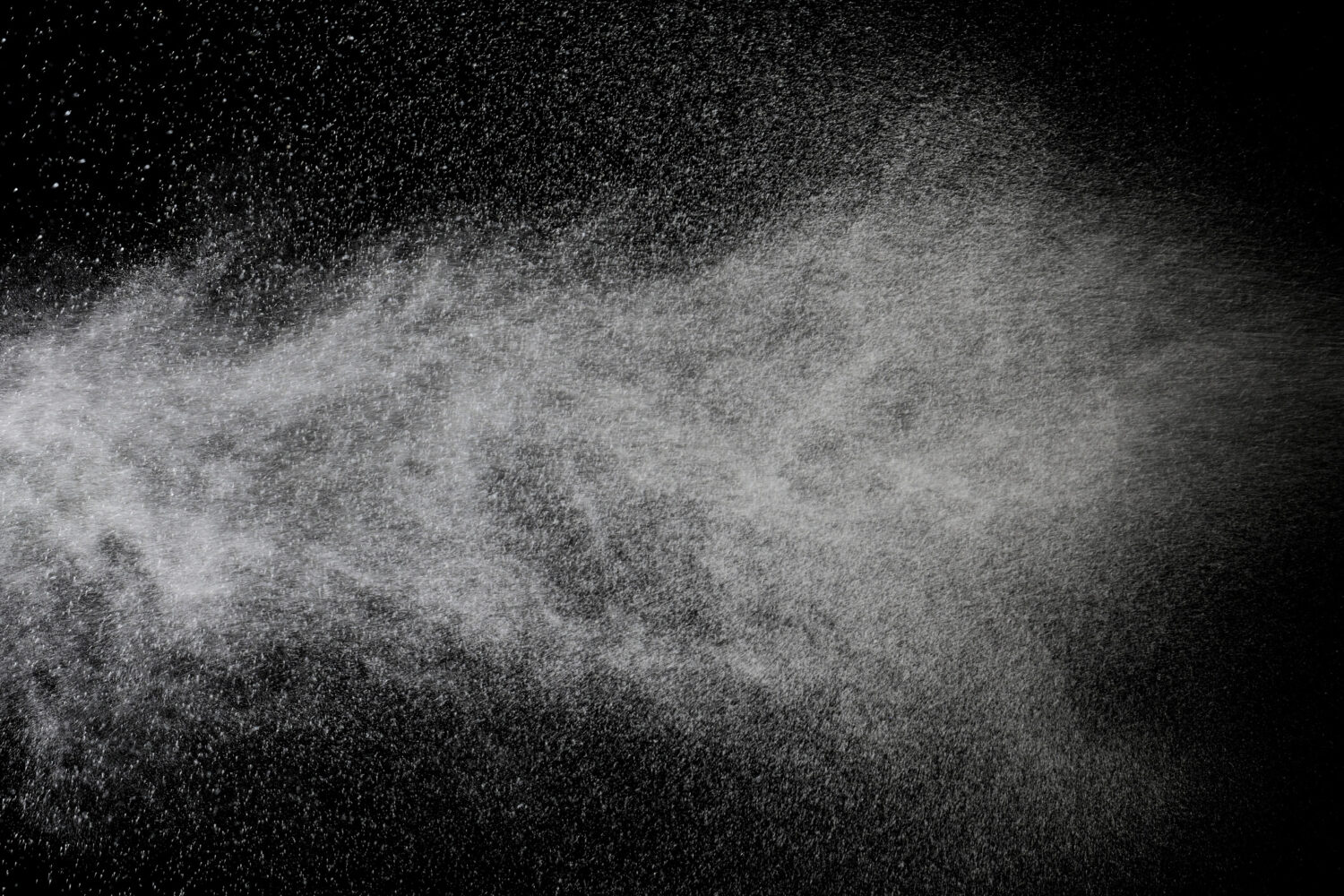 Need Help Choosing the Right Disinfectant Sprayer?
The MistMAXX 360 team is here to help you choose the right portable disinfectant dry mist sprayer for your needs. To learn more about our sprayers or for answers to your questions, give us a call at 320-630-5010.