The Hurricane XL is a heavy-duty and portable disinfectant sprayer. The large 35-gallon tank capacity results in coverage for even the largest spaces. Warehouses, hospitals and even manufacturing plants are no match for the Hurricane XL's dry-acting disinfectant mist. The mist covers every nook and cranny of your space, requiring no wipe down or rinse.
The Hurricane XL can spray disinfectant up to 50 feet. And although the sprayer is robust, it is also compact and on wheels for easy transportation. Plus, it's completely cordless, requiring no external
Zero Wipe
Our dry-acting mist quickly covers every area in a given space. Due to the droplet size of the mist, it evaporates quickly—eliminating the need to wipe or rinse.
Portable
The Hurricane XL was designed for comfort and portability. With four wheels, the sprayer is easy to maneuver in even the tightest spaces. It's also lightweight to avoid fatigue when disinfecting large areas.
Quick & Efficient
Our Hurricane XL disinfectant sprayer machine has a spray distance of 50 feet, reaching places disinfectant wipes and bottle sprays can't. With the 35-gallon tank, you can cover unlimited square feet of space in no time.
Cordless
There's no power cord attached to your Hurricane XL. This means you can easily disinfectant any size space without the need for a power outlet. With the included lithium-ion battery, you can expect a lifetime of 2,000 to 3,000 cycles.
Warranty
We offer a one-year limited warranty on parts as well as a lifetime warranty on the Hurricane XL's chassis. You can trust your disinfectant sprayer machine to last.
Customizable
We offer several customization options for your Hurricane XL to design a sprayer that fits your specific needs.
Technical Specifications
Model #: SBMM—3512-16 "Hurricane XL"
Includes: Sprayer, spray boom, battery, battery charger and maintainer
Dimensions: 55 ½" x 20" x 43"
Air Compressor: High performance, 12 VDC
Power: Cordless 12 VDC
Grounding: Not required
Droplet Size: 10 microns to 120 microns, adjustable
Spray Distance: Up to 50 feet
Tank Capacity: 35 gallons
Coverage: Unlimited square feet
Patented: Pending
Chemicals: Any non-flammable liquid
Battery: Lithium: Ion Smart Battery, 14.6 V., 300Ah
Battery Included: 1
Battery Life: 2,000-3,000 cycles
Charger: Brilliant Battery Charger / Maintainer
Shipping: LTL
Warranty: One-year limited with a lifetime warranty on chassis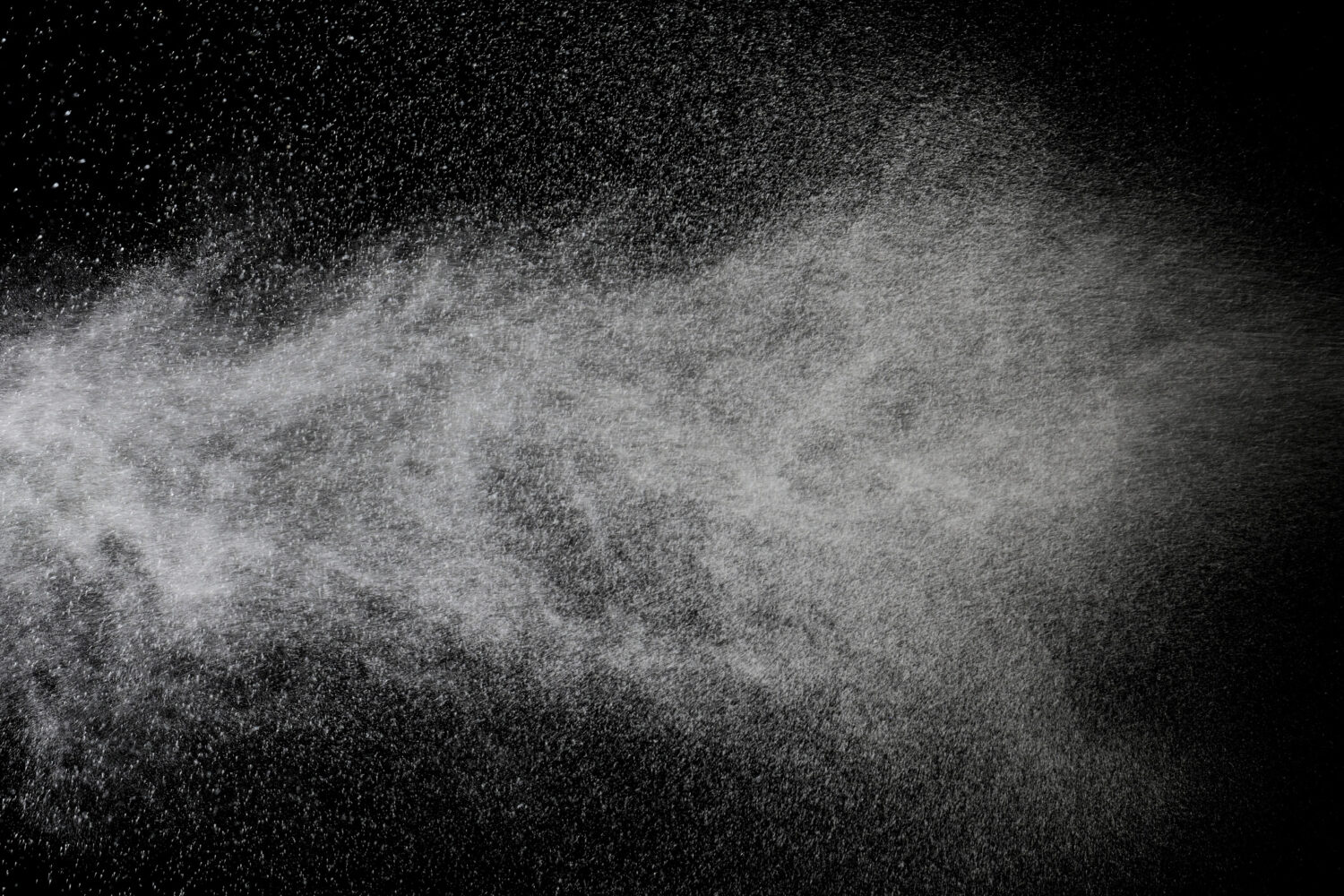 Ready to Purchase the Hurricane XL? Call Us Today.
If you're ready to purchase the Hurricane XL or would like more information regarding customizations, we're here to help. Give us a call today at 320-630-5010.