When it comes to disinfecting your business, school or organization, the size of the space shouldn't hinder a disinfectant's effectiveness. Unfortunately, bottle sprays and disinfectant wipes can only disinfect the surfaces you can see. You require a powerful and portable disinfectant sprayer to best protect those who enter your space. You need the Hurricane 3W.
The Hurricane 3W is a three-wheeled disinfectant sprayer machine, perfect for large spaces like hospitals and smaller areas such as retail stores.
Portable
The Hurricane 3W is easily portable from room to room. The three-wheel design allows you to push the sprayer and disinfect with minimal effort.
Customizable
We offer several customizations for the Hurricane 3W, ensuring your sprayer meets your exact needs.
Wipe-Free
The dry-acting mist disinfectant evaporates quickly. This means there's no need to wipe or rinse the surfaces after you spray.
Fast & Efficient
The Hurricane 3W houses a 25-gallon tank, resulting in unlimited square foot coverage, reducing the need to refill, and speeding up the disinfecting process. Plus, the portable disinfectant sprayer has a spray distance of up to 50 feet.
Cordless
Your Hurricane 3W doesn't require an external air or power source. It's completely self-contained and powered by a cordless 12 VDC.
Warranty
All of our sprayers come with a one-year limited warranty on all parts. Also, the Hurricane 3W's chassis is covered under a lifetime warranty.
Technical Specifications
Model #: 3WBMM—2512-16 "Hurricane 3W"
Includes: Sprayer, spray boom, battery, battery charger and maintainer
Dimensions with boom: 75" x 24 ½" x 80"
Dimensions without boom: 75" x 24 ½" x 50"
Air Compressor: High performance, 12 VDC
Power: Cordless 12 VDC
Grounding: Not required
Droplet Size: 10 microns to 120 microns, adjustable
Spray Distance: Up to 50 feet
Tank Capacity: 25 gallons
Coverage: Unlimited square feet
Patented: Pending
Chemicals: Any non-flammable liquid
Battery: Lithium: Ion Smart Battery, 14.6 V., 300Ah
Battery Included: 1
Battery Life: 2,000-3,000 cycles
Charger: Brilliant Battery Charger / Maintainer
Shipping: LTL
Warranty: One-year limited with a lifetime warranty on chassis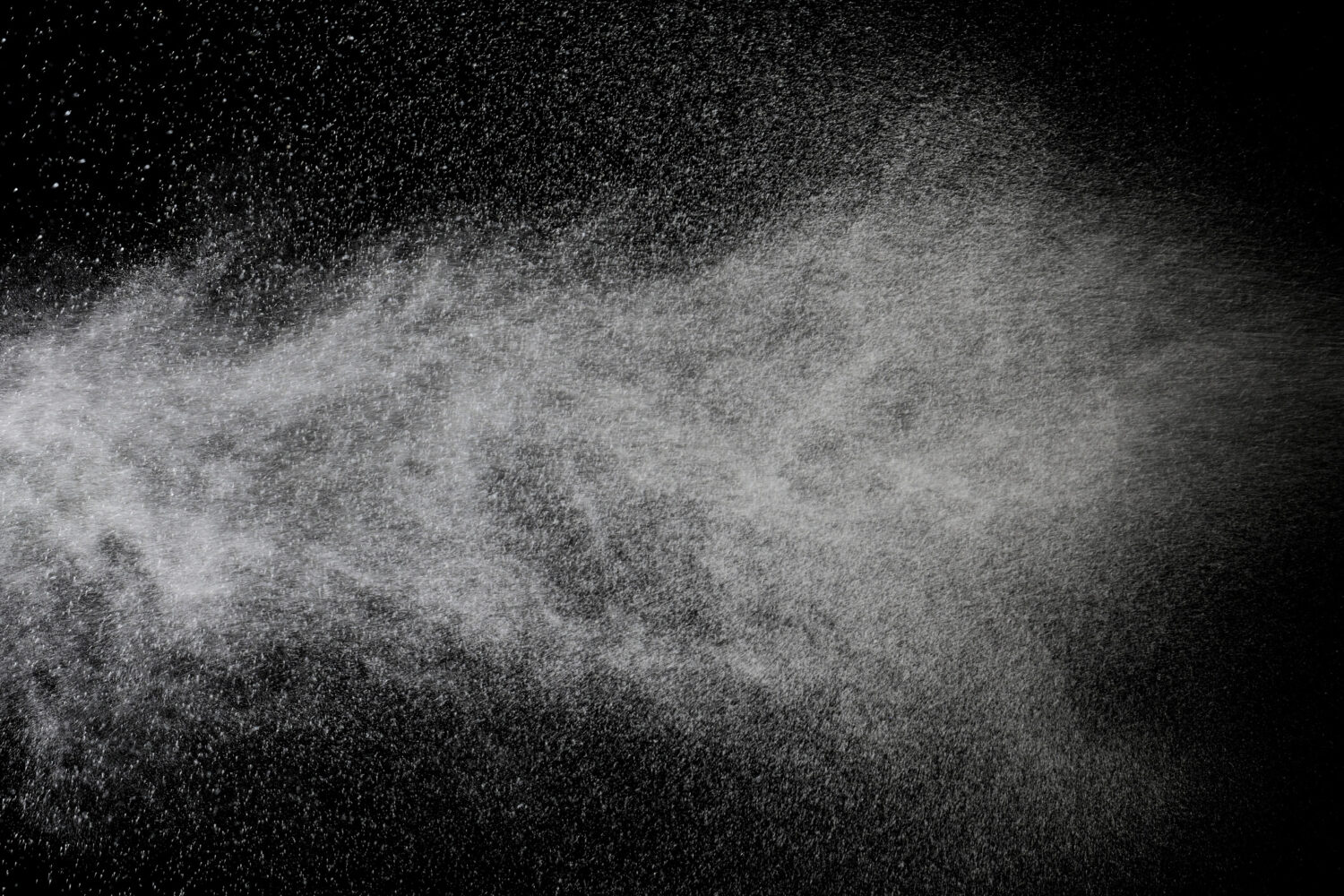 Call MistMAXX 360 to Start Your Hurricane 3W Order Today
All MistMAXX 360 sprayers are made in the USA and available quickly. If you're ready to purchase a Hurricane 3W, give us a call at 320-630-5010 today.