The Hurricane SP is our heaviest duty disinfectant sprayer machine yet. It's self-propelled, enabling you to disinfect larges areas with ease. The sprayer's design allows for both lightweight and heavy-duty continuous spraying. Although robust, it's also compact, fitting in tight spaces that other sprayers can't reach.
Our self-propelled sprayer doesn't require an external power source. Plus, the 35-gallon disinfectant tank allows you to disinfect large areas such as warehouses, manufacturing plants and healthcare facilities fast.
All-Terrain Tires
The Hurricane SP features all-terrain tries, perfect for inside or outside use. It's a powerhouse for disinfecting virtually any area regardless of size.
No Wipe, No Rinse
The dry-acting mist disinfectant evaporates fast. There's no need to wipe or rinse surfaces after you spray, speeding up the disinfectant process.
Thorough Disinfecting
Disinfecting wipes and bottle sprays don't reach every surface. The dry-acting disinfectant allows you to thoroughly disinfect every nook and cranny of your space.
Cordless
Power cords only slow the disinfecting process down. And to fight infection, time is of the essence. Our sprayers are propelled by batteries—no external power source required.
Long Spray Distance
The Hurricane SP has a spray distance of up to 50 feet. From small bathrooms to large fitness centers, there's not a job the Hurricane SP can't handle.
Warranty
Each of our sprayers come with a one-year limited warranty on all parts. The Hurricane SP portable disinfectant sprayer also comes with a lifetime warranty on the chassis.
Technical Specifications
Model #: FBMM—3524-16 "Hurricane SP"
Includes: Sprayer, 2 batteries, spray boom, owner's manual, battery charger and maintainer
Dimensions: 55 ½" x 26" x 43"
Propulsion: 24 VDC transaxle
Air Compressor: High performance, 24 VDC
Power: Cordless 24 VDC
Grounding: Not required
Droplet Size: 10 microns to 120 microns, adjustable
Spray Distance: Up to 50 feet
Tank Capacity: 35 gallons
Coverage: Unlimited square feet
Patented: Pending
Chemicals: Any non-flammable liquid
Battery: Absorbed Glass Mat (AGM) 1800A, 214Ah
Battery Included: 2 required
Battery Life: 2,000-3,000 cycles
Charger: Brilliant Battery Charger / Maintainer
Shipping: LTL
Warranty: One-year limited with a lifetime warranty on chassis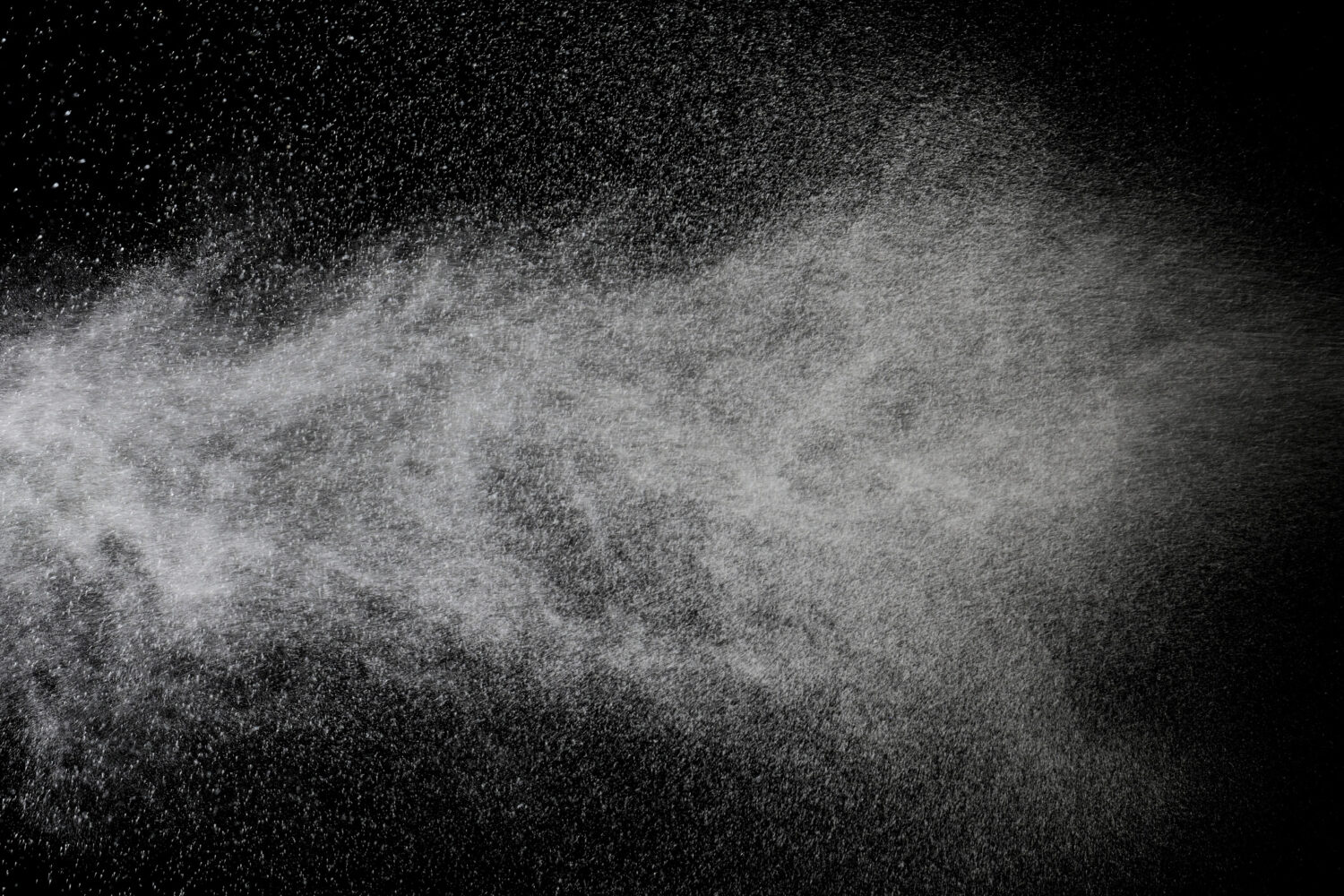 Order Your MistMAXX 360 Hurricane SP Today
The MistMAXX 360 team is here to help you customize the Hurricane SP disinfectant sprayer machine to fit your application requirements. To learn more about the Hurricane SP or to purchase, give us a call at 320-630-5010.